Dreamvesting Capital
Dreamvesting Capital is an investment fund that specializes in generating passive income and long-term capital appreciation through real estate investments.
Solid Roofing and Exteriors

Our experienced roofers will professionally inspect your entire roofing system and take the time to thoroughly assess the damage.
Schlick Construction

We have over 500 single-family and multi-family rentals to choose from. We know you will find your perfect home with us!
February 23, 2023, 5pm CST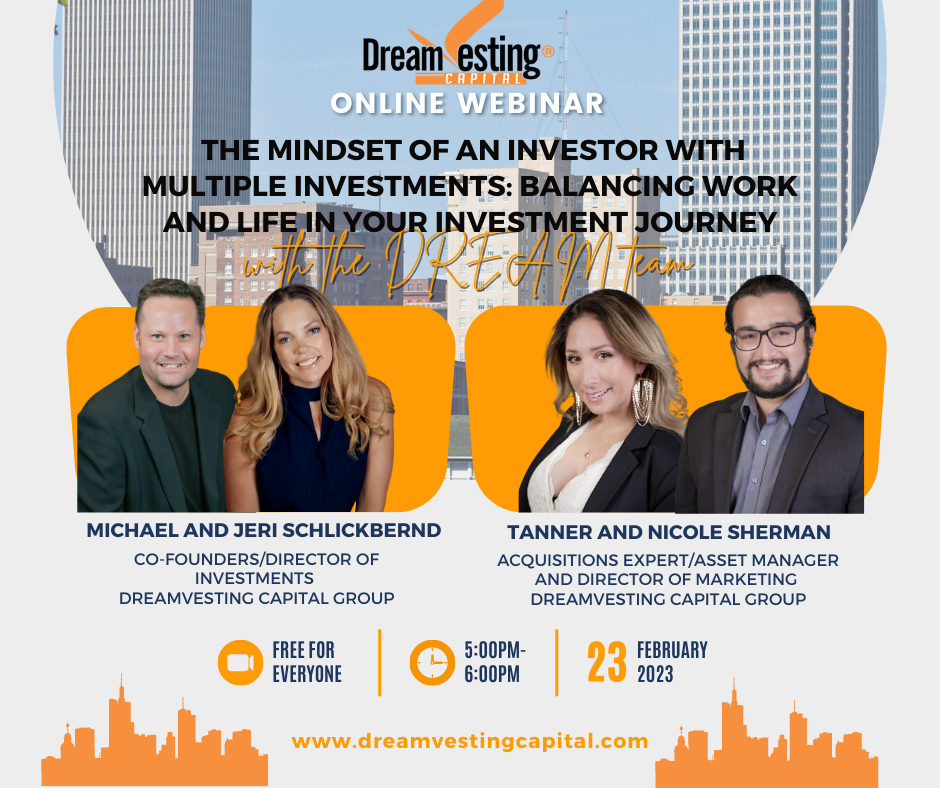 January 26, 2023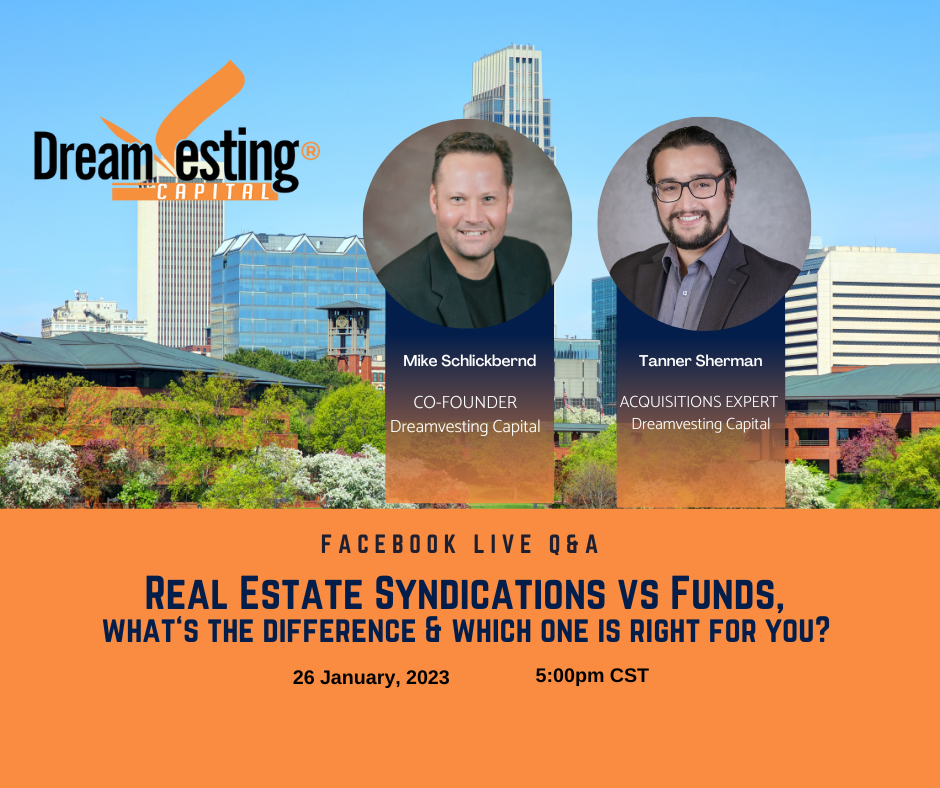 LIVE Q&A session with Mike Schlickbernd Co-Founder, and Tanner Sherman Acquisition Expert and Asset Manager of Dreamvesting Capital, about 'Real Estate Syndications vs Funds, what's the difference & which one is right for you?'.